[This piece appears as an op-ed in The Hindu today. To accompany it, here are two tracks by Teddy Weatherford from the Marco Pacci archive. They feature George Banks on trumpet.]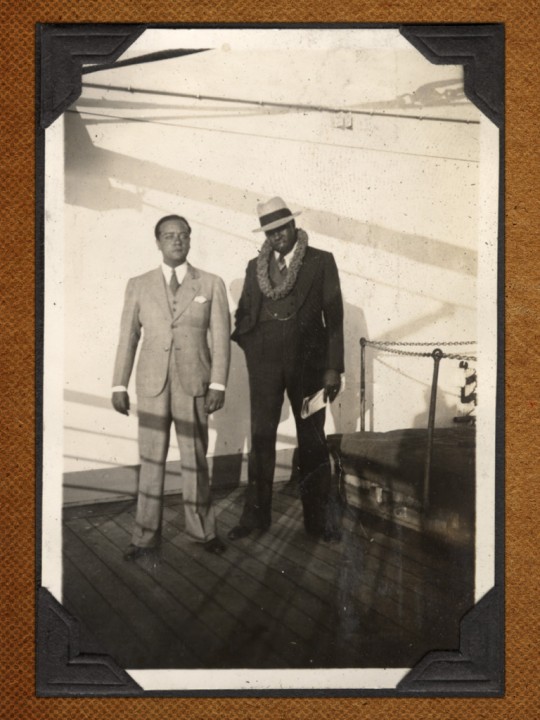 Earlier this year, a stage in suburban Mumbai played host to a jazz-fusion concert headlining Niladri Kumar, a fifth-generation sitar player. The depth of Kumar's association with Hindustani classical music was satisfying, but it wasn't as surprising as the long family connection one of his sidemen had with jazz. Gino Banks, the drummer at the performance, is a third-generation Indian jazz musician — a rather astonishing fact considering that the musical form was born in the faraway port city of New Orleans merely four generations ago.
Many fans know Gino as the son of the keyboard player Louiz Banks, the most prominent personality on the Indo-jazz fusion scene, but only a few realise that the Banks' links with Western popular music stretch back to the 1940s, when Gino Banks' grandfather, George, was recruited to perform alongside a visiting African-American pianist named Teddy Weatherford.
Though jazz has now become a niche interest in the subcontinent, Gino Banks and other third-generation Indian jazz musicians continue to perform fairly regularly, living proof that our country is heir to a tradition that it can claim as its own with much passion as the citizens of France or Japan, two other nations that took to jazz early.
Click here to read the complete piece.
I Take to You by TEDDY WEATHERFORD AND HIS BAND by Taj Mahal Foxtrot
I've Got a Bone to Pick with You by TEDDY WEATHERFORD AND HIS BAND by Taj Mahal Foxtrot