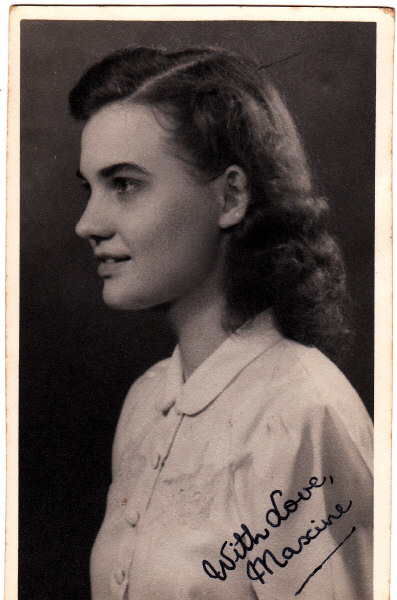 Over the past couple of months, I've been blessed with a delightful new email pal from Australia. Her name is Maxine Steller and she's a sprightly 82 years old. She's obviously a computer wizard because she is able to scan and attach images – and what treasures she's sent me!
Before she emigrated to Australia in 1950, she'd sung at several events around Bombay and has shared with me a wealth of photographs, commendation letters and programme notes (one from the war years lists her as "Maxine, The Boys' Favourite"). There's also a contract for a show on All India Radio in 1947, which includes a clause stating that the station director retains the authority to reject the performance if "the artist is not sober enough". I wonder what 17-year-old Maxine's mother made of that.
Two years before that, aged 15, she had been invited to sing with a band called the Broadway Boys, which had at its core members of the Steller family. Several years later, in 1951, Maxine married the band leader, Fred. Here's her story, as she wrote it for her grandchildren.
        WISDOM COMES WITH TIME

Both my grandfathers joined the Army in England and were sent out to India. Robert Taylor was based at a cantonment in Bangalore.  Ernest Morris was in the Wellington Barracks, Poona, then joined the Poona police force, eventually transferring to Bombay.
My father, Bill Taylor, was born in Bangalore in 1902 and ran away to join the army when WWI broke out.  He was shipped to Mesopotamia and he would tell us stories of life in the cavalry taking care of the horses and eating the dead ones, as these young soldiers were starving.  After the war, when the ship docked in Bombay he joined the Bombay police force and married my mother Vera. Her father had been a Superintendent in the Bombay Police, dying at an early age. Bill and Vera had two sons and decided to try again for a daughter.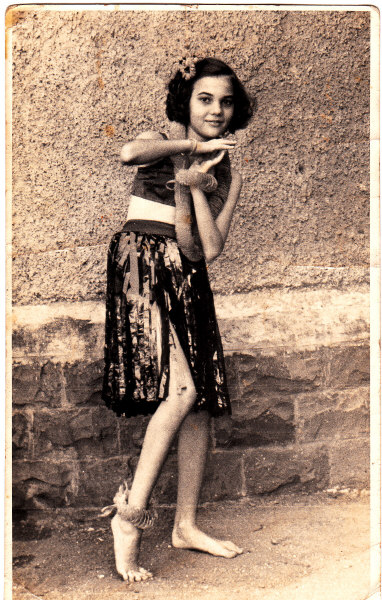 I was born in the Motlibhai Hospital in Bombay, India on the 23rd October 1930 and baptised Maxine Iona Taylor at St.Anne's Catholic Church, Mazagaon.  The heroine of the book my mother Vera (nee Morris) was reading at the time was named Maxine and although a friend suggested she call me Gloria instead, as Maxine conjured up French prostitutes, she stuck to her guns then threw in Iona as my saint's name to tone it down.  Mum was of Scottish stock from her mother's side, attended the Scots Kirk, Colaba, Bombay when a child, and the Isle of Iona is where the Scots believe Christ will appear when he comes back to this earth.  My Father Bill was a Catholic.
About a fortnight before I was born, my father and mother returned in a gharry (horse driven carriage) from a night out at the cinema and as they were crossing the road to the quarters behind the police station, they were both shot at as reprisal for someone being arrested.  The perpetrators were told to find and shoot a European officer and my parents happened to be in the wrong place at the wrong time.  Mum was shot in the thigh and Dad in his hand.  The men were arrested and there was a court case.   They apologised to my mother as they said they had no idea they were shooting at a memsahib.  Fortunately, there were no serious repercussions where I was concerned.  This story was never told to me until about 1946 when it was mentioned in a newspaper article when my father was made a deputy commissioner of police.
more...