On New Year's Day in 1992, a few hundred Bombay fans gathered in the very new Priyadarshani Park on Nepean Sea Road to listen to an eclectic bunch of musicians play a concert that was being recorded for of a BBC documentary. It would later be titled Bombay and Jazz.
The film was directed by the bearded HO Nazareth, a boy from Dadar who had gone on to make his mark in England. In his youth, he'd published a book titled Lobo, with poems like 'Bombay Gymkhana Grounds' ("the women wear chandeliers for earrings") and 'Warden Road' ("At Bhulabhai Institute/acquaintances discussed/canvasses, busts/ and brothels in which/they exercised their lust.")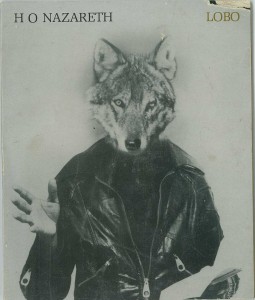 I was just starting my career at The Times of India and, the day before the event, was assigned to interview the director, whose friends variously referred to him as either "Naz" or "HoHo" because of his initials. I arrived in the lobby of the SeaRock Hotel in Bandra, where the crew was staying, and waited for him in the reception area. No one there was dressed the way I imagined a film director would be. I called up to his room, but there was no reply.  I would later learn Hubert Nazareth was actually the scruffy chap in the kurta and chappals I'd seen leaning against the wall.  But that discovery would only come the next day. Filled with panic that I wouldn't have a story to take back, I asked the operator to call the room of any musician who was still in. The first one I found was the beret-wearing maverick, Don Cherry.