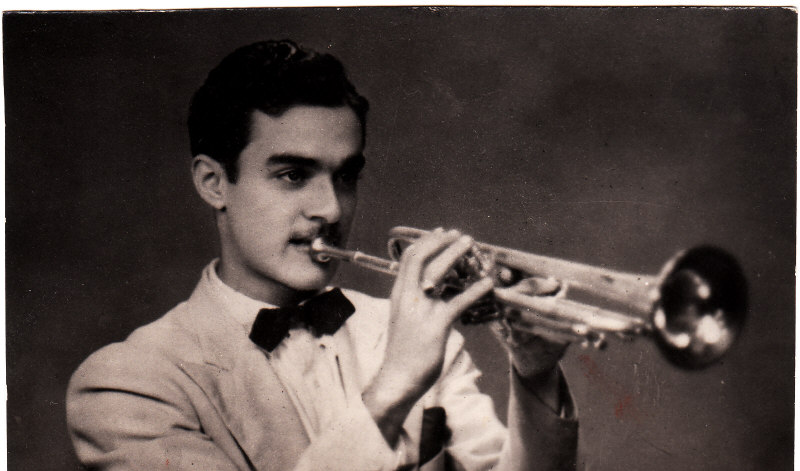 This recording by Teddy Weatherford and his band features three trumpet players. One of them is George Banks, father of the pianist Louis Banks. The other two hornmen, both Anglo-Indians, studied at St Mary's School in Byculla: Bill McDermott (pictured above) and Pat Blake (who would later sit in with the Duke Ellington band when it toured India in 1962).
Thanks to Maxine Steller for this photo. This track is from the Marco Pacci collection. Kitty Walker is the vocalist.
Cabin in the Sky was the title song of a movie of the same name directed by Vincent Minelli. The plot was a variation on the story of Faust. It was a landmark film because it featured a cast that was entirely African-American. Perhaps the most popular tune from the film is the gently swinging Taking a Chance on Love.