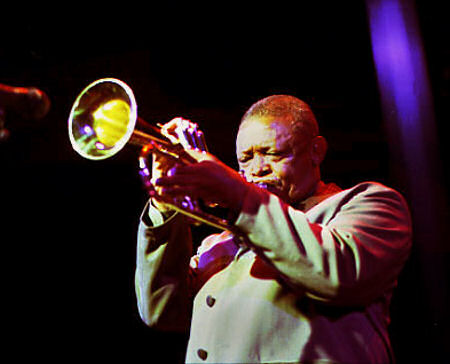 In 1951, when South African horn legend Hugh Masekela was 12 years old, the apartheid regime confiscated his paternal grandfather's farm as part of a drive to remove "black spots" from white commercial farming areas. The old man and his wife came to live with Masekela's family in Alexander Township, a square mile of housing for blacks on the edge of affluent Johannesburg.
"His heart was broken," Masekela recalled. "He sat on our porch for three months and willed himself to death."
Ten years ago, when Masekela, pianist Abdullah Ibrahim, singer Letta Mbulu and other musical warriors ended decades in exile to return to South Africa, many of them fell to their knees on the airport tarmac to kiss the ground of their homeland. But despite their nation's commitment to removing inequality, the land that had fuelled their dreams and inspired their songs has become one of the post-apartheid government's most contentious problems. It's estimated that 87 per cent of the country's land is still owned by whites – even though blacks from 75 per cent of the population.
Translated into housing statistics, this means that while white people have an average of 33 square metres each to live in, blacks have a mere four square metres. The imbalance is the result of the cumulative effects of legislations starting with the Land Act of 1913, aimed at ghettoising blacks in arid "homelands" and Bantustans.
During his 30 years of wandering, Masekela promised himself that if he ever returned to South Africa, he'd buy up a tract of land to compensate for his grandfather's loss. He now lives on a farm, about an hour-and-a-half drive west of Johannesburg, and has been persuading friends to buy up the plots around his. "We're working on coming up with a revivalist, African-themed residential neighbourhood," Masekela explained on a recent trip to Mumbai to perform a concert to celebrate a decade of South African freedom. "When you own land, you can grow food and you can practice who you are."
The connections between land and tradition have long found expression in Masekela's music. Fired by a burning love for South Africa, his eclectic sound marries complex jazz harmonies with the tribal energy of his native country.  His career is dotted with a string of commercial hits and critically acclaimed records, and he remains one of the most high-profile performers from his continent. "His trumpet has been an instrument of resistance, a call to freedom and a celebration of the resilience of his people," one critic exulted. "His powerful blend of jazz, funk and afro-beat has mourned the tragedy of apartheid and rejoiced at its demise."
From the dawn of apartheid, jazz was transformed a lethal weapon against discrimination. Inspired by the victories of the African-American Civil Rights movement, South African jazz embodied a sophistication that inherently rejected the tribalism and ruralism that apartheid policies aimed to nurture. Jazz concerts were illegal because Whites-only laws barred concerts for multi-racial audiences. "Merely playing for a hall full of both white and black people became an act of defiance," Abdullah Ibrahim, Masekela's contemporary and early collaborator, said in an interview during a visit to Mumbai last year.
Masekela answered the call to arms at 15, when the anti-apartheid campaigner Archbishop Trevor Huddleston gave him a trumpet. The teenager got his first lessons from Uncle Sauda, the leader of the Johannesburg "Native" Municipal Brass Band. His enthusiasm for the instrument soared after watching Young Man With a Horn, in which Kirk Douglas played the American Jazz trumpeter Bix Beiderbecke. ''I picked up the trumpet for the wrong reasons: in the movie, the trumpet player led the band and got the girl,'' said Masekela, ''But I never got the girl.''
Born to a mother who was a social worker and a father who was a health inspector, Masekela's family placed a high premium on education. While still a child, he was encouraged to read Sri Aurobindo and Aldous Huxley.  "I had a good British-style education," he recalled. "I can still draw you a map of India and the hinterland, with the Brahamaputra and the Ganges and what grows where."
His keen grasp of history and politics has always informed his music, which jostles with references to South African street songs, church songs, political protest songs and the sounds of his country's diverse ethnic groups – the Xhosa, the Zulu, the Swazi and the Sotho people among them. His work also reflects an acute awareness of those on the margins, a sensibility fostered by the deprivations of his childhood. "Coming from an oppressed society, it's difficult to live an acquisitive life," he said. "Conspicious consumption was never something that impressed me."  (Driving through Mumbai's dire BDD Chawl area, he had an immediate fix on neighbourhood: " It's a giant warehouse for cheap labour.")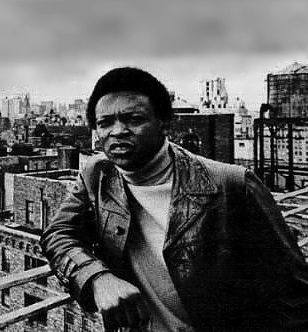 The young Masekela soon found his way into some of the country's edgiest groups. At the end of 1959, he and Ibrahim were among those who founded the legendary Jazz Epistles. But he departed for England soon after the Sharpeville Massacre in March, 1960, in which 69 peacefully protesting Africans were killed. "I left South African because I knew that if I lived there I would die – because of the kind of mouth I have," Masekela explained. "I'm a blabbermouth. I can't stop talking."
He also went West because he was "obsessed with getting an extraordinary musical education – the kind I couldn't have got even if I was white." Helped by Huddlestone and violinist Yehudi Menuhin, Masekela's first stop was London's Guildhall School of Music. He finished his formal musical education at the Manhattan School of Music, where he was sponsored by his future wife, the South African diva Miriam Makeba, and by calypsonian Harry Belafonte. "I planned to come back and impart the knowledge by building a music academy," he said. "But when I finished school, Mandela was sentenced to death and a big exodus was happening. My friends warned me against going home. So I had to stay another 26 unplanned years abroad."
Helped by Makeba and Belafonte, Masekela began to record and had a breakthrough in 1965 with The Americanization of Ooga Booga. In 1968, he scored a megahit with a tune called Grazing in the Grass and there was no turning back. He bought a townhouse in Harlem's Sugar Hill area and hung out with such African-American notables as the poet Langston Hughes, civil rights activist Julian Bond and radical political figure Malcom X. But the divisions in American society left him appalled. "If you go to African-American areas, they look like they were bombed – but there was no war," he said.
In the '70s, he submitted to the tug of his African urges and moved first to Guinea, then to Liberia and Ghana. He traveled to Zaire to meet up with the seminal composer Franco and to Nigeria, to work with afro-beat star Fela Kuti. The mid-'70s found him working with a Ghanaian "highlife" band called Hedzoleh Soundz, with whom the produced a series of hits, including Stimela, a heart-wrenching ballad about the train that brings migrant workers from around the continent to South Africa's mines. In 1986, he recorded the fabulously funky Bring Him Back Home (Nelson Mandela), which became the anthem of the anti-apartheid struggle.
Four years later, Mandela was out of jail and a generation of South African jazz musicians began to flock back home. Since then, Masekela says that he's been obsessed with renaissance and revival. "We had a culture that began to be destroyed with the arrival of the Europeans in 1652 and from the wars that lasted 350 years," he said. "This has affected the socio-psychological mindset of everyone."
Masekela's African-revivalist housing project is a vital part of his strategy. "It's important to live traditionally to know who you are, but at the same time to benefit from the advantages of modern science and education," he said. "When they took our land, they killed our self-esteem. It's vital for that to be reclaimed."  The housing project, he believes, is a practical solution. As he explained, "A renaissance must be funded, it can't only be talked." He's especially admiring of Native American groups like the Pueblo and the Navajo, who have used the natural resources found on their lands to revive their traditions. He's also got a soft spot for the Japanese, "who've kept their traditional ways without losing out on advancement".
But the redistribution of land has proceeded slowly, as has the task of building a New South Africa. Masekela is wary that old patterns of power are being perpetuated.  "When freedom comes after a long period of oppression, the people who were privileged become more protective of what they had because the armies that protected their privilege are no longer there," he noted.  "They try as best as they can to endear themselves to the new powers coming in. They make some amends, but they want guarantees that their privilege won't be taken away."
Still, he understands why change hasn't been more rapid. "The problems of India didn't go away in 1947 when the British left," he said. "People tend to look at South Africa as a Bollywood movie in which the people go dancing into the sunset of the Deccan Plateau. But when you become free you inherit the problems that weren't fixed by the previous oppressor. Our government is (being) expected to work miracles."
He has a pretty clear idea of the task at hand. "Our physical freedom is now guaranteed, but economic freedom still must be won," he said. "When they said there was a boom in South Africa, it applied only to five million white people. Now all those economic structures have to be stretched over 40 million people."
Sighed Masekela, "It isn't easy getting to the Promised Land."