A version of this piece appeared in Time Out Mumbai in 2006.
Asha Puthli has a somewhat unorthodox relationship with time. When she's asked about her age, for instance, the pop diva has often been known to declare, "I'm 6,000 years spiritually, I'm mentally 98, I emotionally five and chronologically in between."
That unconventional sense of temporality has decisively defined the Mumbai-born musician's 35-year-long career. Puthli first gained international attention in 1971 performing jazz – a form that encourages musicians to play with rhythm, to glide on top or below the beat rather than hitting it predictably in the middle. Her sultry vocals on avant garde jazz musician Ornette Coleman's Science Fiction album that year earned her the prestigious Downbeat critics poll award alongside Ella Fitzgerald.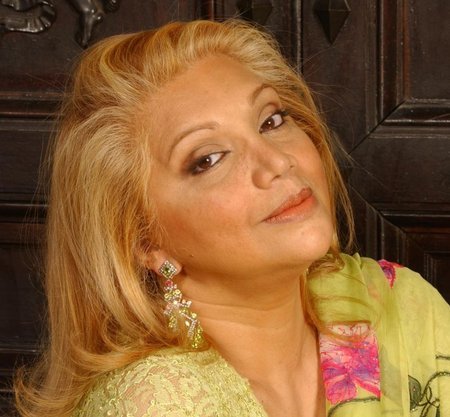 Though she soon moved on to performing pop, her talent for presaging the moment continued to characterise her work. She was an early entrant on the glam rock scene and her self-titled debut album in 1973 was produced by Elton John's associate Del Newman.  Three years later, her third solo album, The Devil is Loose, was described by one critic as "a masterpiece of snakey, spaced-out soul and pre-mainstream disco". She was among the first international recording artists to infuse Indian elements into her tunes, subtly embellishing her pop vocals with Hindustani music ornamentation. Yet, chances are, many listeners in the US and India know very little about Asha Puthli.
"Perhaps it's because I was a little ahead of my time," said Puthli during a visit to Mumbai. "Maybe my time is right now." There's every indication that she could be right. Over the last few months, an Asha Puthli revival has been gathering momentum. It kicked off in grand style last August with a free concert in Central Park in New York, where Puthli first lived when she left Mumbai in 1969. The show – her first in New York in 25 years – was a showcase of the musician's eclectic tastes: she started with "Dum Maro Dum", slithered into "Rapture" by Blondie and then sang the summer's big hit, "Crazy". She was joined onstage by saxophonist Dewey Redman and the rapper Guru. Shortly after, she performed a well-received set at Joe's Pub in Manhattan.
The internet has been vital to fanning the new spark of interest in Puthli's music. A few years ago in the Napster era, hip hop and electronic music fans began to swap files of her recordings, which The New York Times recently described as "improbable hybrids" with "a disco pulse, psychedelic guitars and vocals that segue from sultry jazz phrasing to the quavers and slides of Indian music".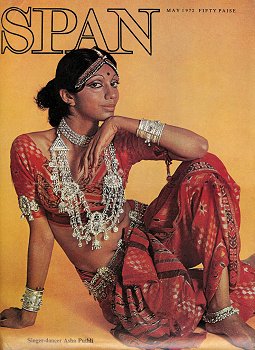 A tune from her The Devil Is Loose album called "Space Talk" was sampled in 1997 by the rapper Notorious B.I.G. for his song "The World Is Filled …". Improbably, the sample was credited to a New Age musician named Kit Walker, composer of a song titled "Space Walk".  Puthli sued for royalties for "Space Talk" and the matter has recently just been settled amicably. It comes right after a 14-year battle she waged against CBS to win back rights for several of the albums she recorded for the label in the 1970s.
Since then, her tunes have also been used by Jay-Z, the Neptunes, Governor featuring 50 Cent and the British musician Kano, while she's recorded with the Dum Dum Project electronica group, the bassist Bill Laswell and the English group Stratus. The Devil Is Loose, meanwhile, is now available on the iTunes site and the next few months should see the release of a compilation album titled Space Talk: The Best of Asha Puthli, the CBS Years.
Puthli who now lives in Palm Beach in Florida, has come a pretty long way from Hollwood Gully in Matunga, where she spent her early years, and Perry Cross Road in Bandra, where her family later moved. In the life and her music, she said, she's "enjoyed the juxtaposition of time and space and cultures". It's a process that started early. As a child, Puthli studied Hindustani classical music with Pandit Laxman Prasad Jaipurwale as well as opera with the legendary Mumbai teacher Hyacinth Brown.
But in her teenage years, jazz became her obsession and since she couldn't find a teacher, she took her lessons from the radio, tuning in religiously to the Voice of America. "I loved the idea of improvising, that you can be individual and be creative, that you can interpret tunes as you want," she said. "Jazz has no line of demarcation. It's open to all kinds of influences – just like India."
After she finished her BSc at MS University in Baroda, Puthli returned to Mumbai and performed occasionally at the jazz clubs that proliferated down Churchgate Street, which is now known as Veer Nariman Road. In an lengthy piece in The New Yorker in 1967 titled "Jazz in Bombay", the writer Ved Mehta sketched his explorations of Mumbai's music work in the company of Puthli and her boyfriend of the time, the artist Vivan Sundaram. Mehta wrote of now Puthli, "a beautiful, mercurial girl", took to the stage at Venice in the Astoria Hotel with a band led by saxophonist Braz Gonsalves to sing "My Funny Valentine" with her back to the audience.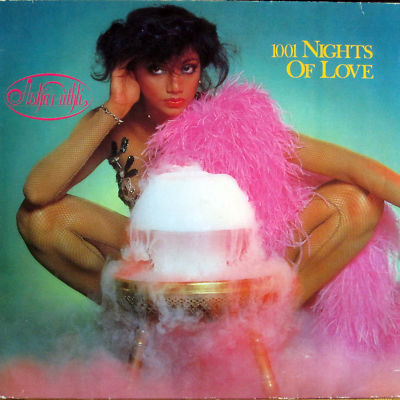 Puthli had already applied to work as an airhostess with BOAC just so that she could go abroad to listen to jazz bands. But she was already working on tunes that fused Hindustani music with jazz. She performed some of these at an arts festival that Gerson da Cunha organised in the late 1960s, and in 1968 recorded a rock tune titled "Pain" with The Savages. "It was perhaps the first record produced in the western musical genre by HMV and it sold a 1,000 odd copies which was not bad for those days in India when
western music of any kind was in its infancy," recalled the band's keyboard player, Prabhakar Mundkur.
After flying with BOAC for just under a year, Puthli managed to make her way to New York in 1969 on a scholarship to study with legendary dancer Martha Graham. As luck would have it, Ved Mehta's piece about her appeared in his book Portrait of India, which caught the attention of legendary record producer John Hammond. He summoned her and later arranged for her to record the now-classic tunes with Ornette Coleman.
Though her recording career has risen and plunged like the stock-market index, Puthli is optimistic that her best is yet to come. "I'm so happy that my tunes have had so much  longevity," she said. "They've resurfaced without any promotion from the record labels because young people believe that it's of the moment – even though they're 30 years old. I'm finally getting the chance to perform the music I've always wanted to."