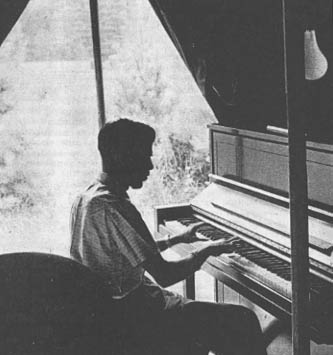 In 1959, the pianist Dizzy Sal, who had been born Edward Saldanha, was a student at the Lenox School of Music in the Berkshire Hills in Massachusetts. The summer school attracted some of the brightest young jazz talents from the US – and across the world. Sal's classmates included the brilliant saxophonist Ornette Coleman and the quirky trumpet player Don Cherry.
Each year, the class would end with a student performance. Sal's turn in the spotlight came on August 29, 1959. The programme (click here for details) includes an original tune he composed called Relaxin' at Music Inn, named for the resort in which the Lenox School was held. Unfortunately, it's missing from the album of that evening's programme. Archivists believe that perhaps not all the performances were recorded and that some bits of the tape may have gone missing.
So here he is performing Wes Montgomery's Jingles. Gary McFarland plays vibes, while Attilla Zoller is on guitar.
Jingles by naresh.fernandes